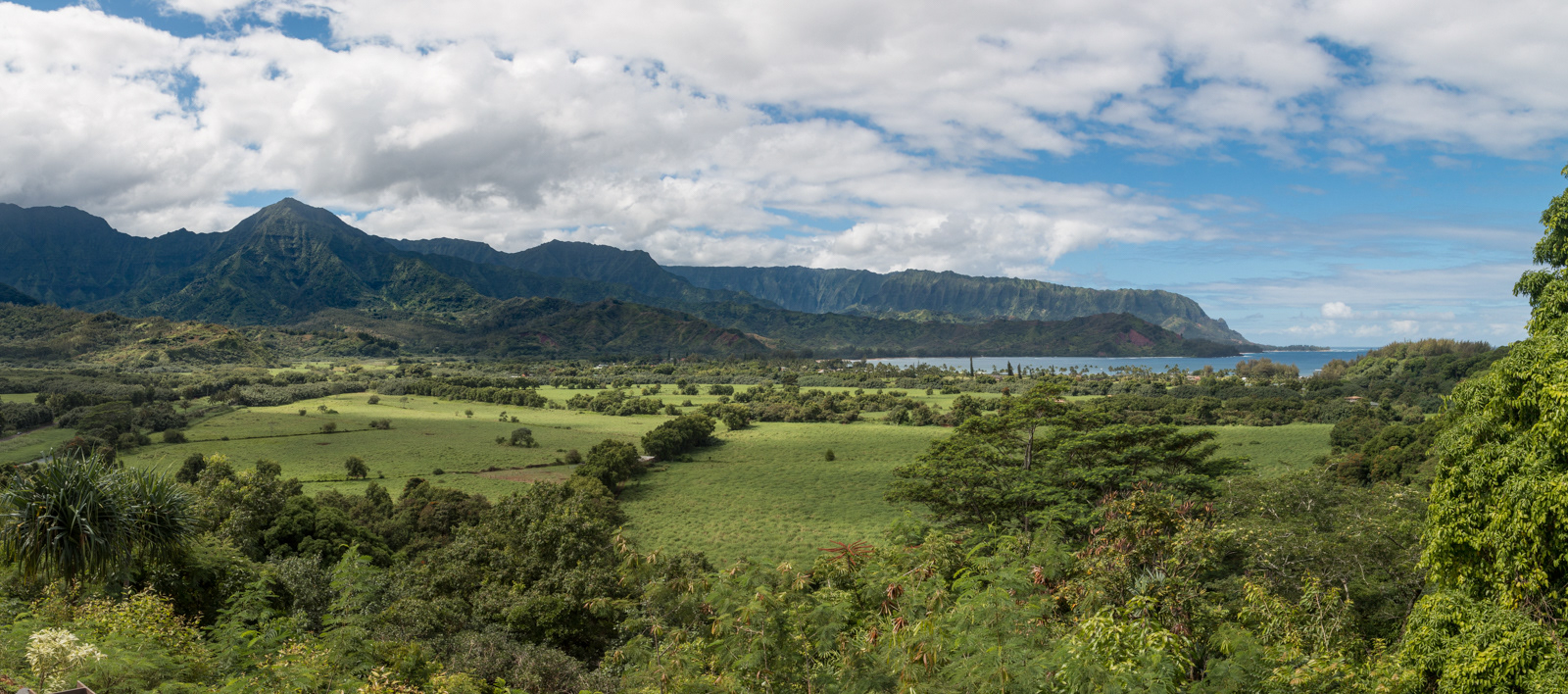 View of the Hanalei Valley, Hanalei Bay, and Makana Mountain (aka Bali Hai), near Princeville, north shore, island of Kauai.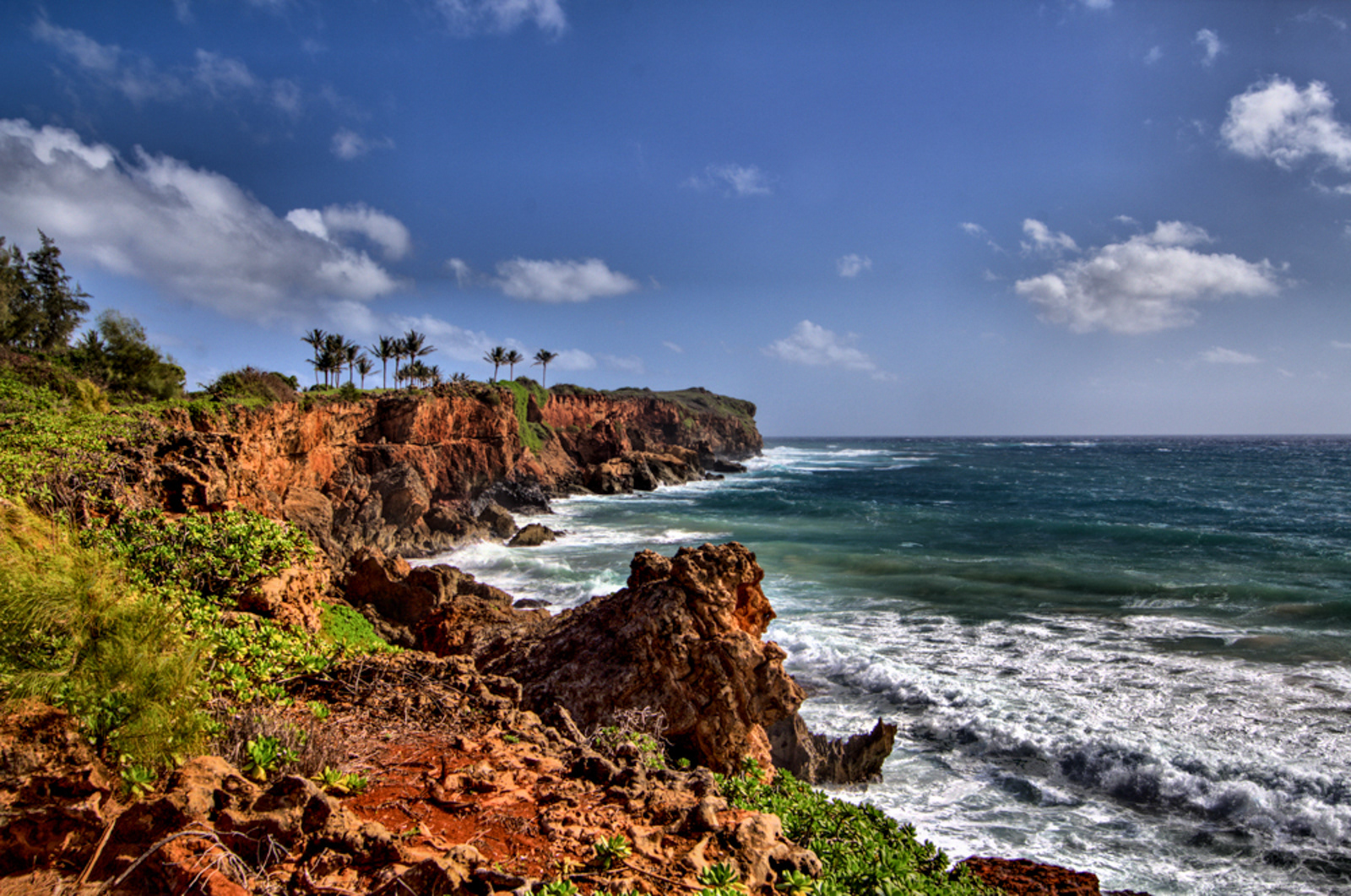 Makawehi Lithified Cliffs and trail near Shipwreck Beach, south shore of Kauai.

Cane fields in Northwest Kauai, near the west end of the Napali Coast.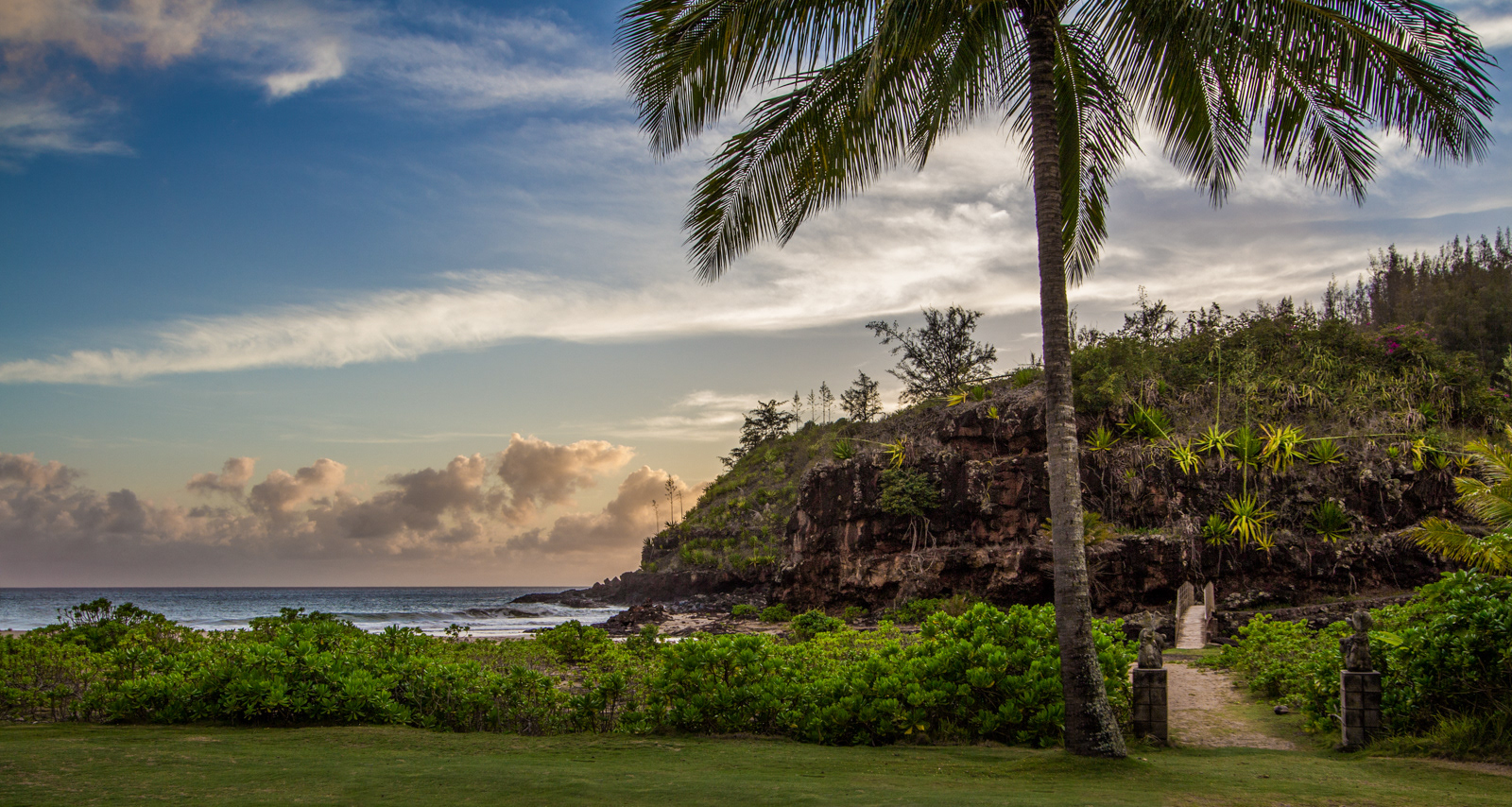 Footbridge over Lawai Stream at Lawai Kai Bay, Kauai.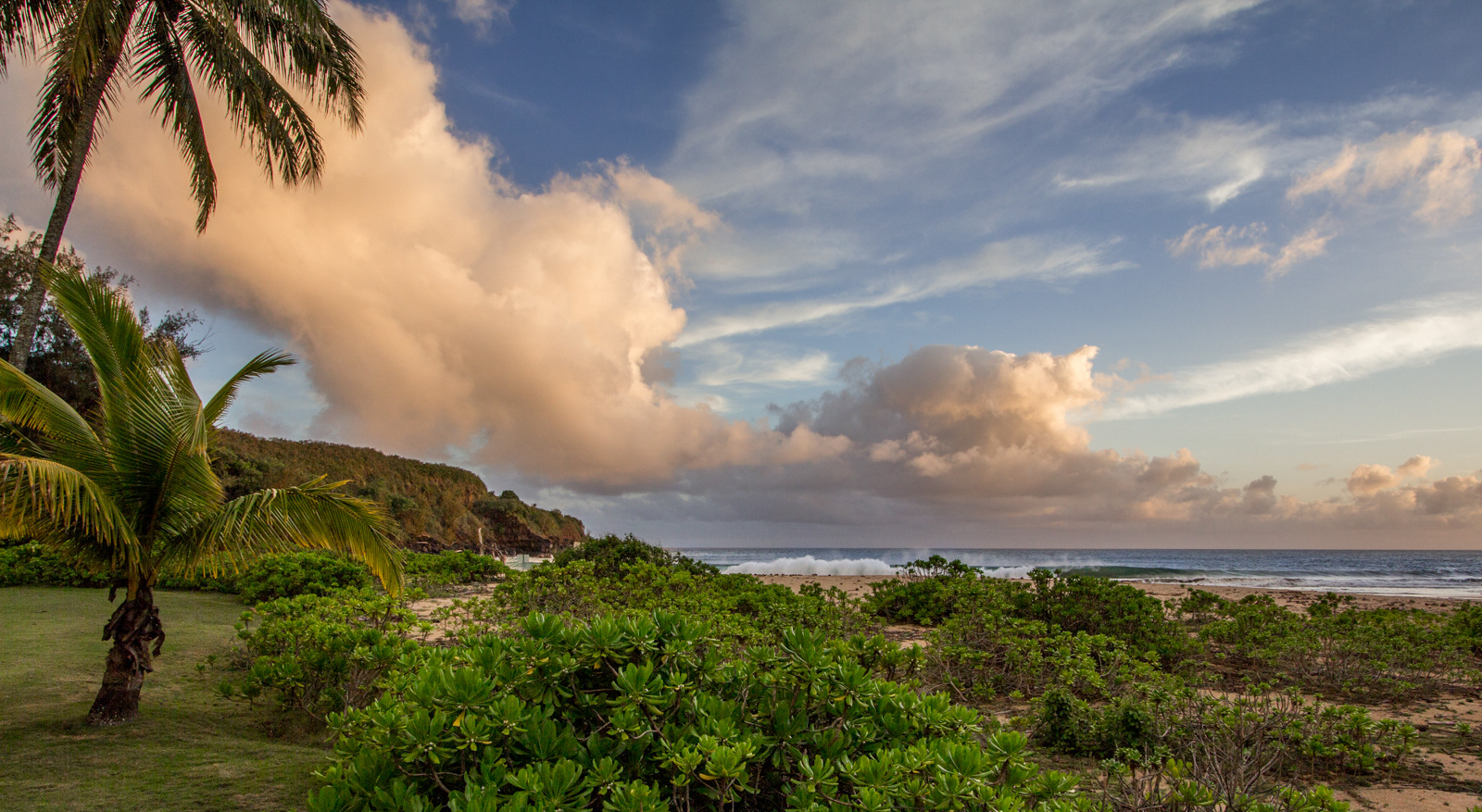 Coastal view at Lawai Kai, Allerton Gardens, Kauai.
Overview of Lawai Kai, Lawai Stream, and Queen Emma's Cottage in Allerton Gardens, Kauai..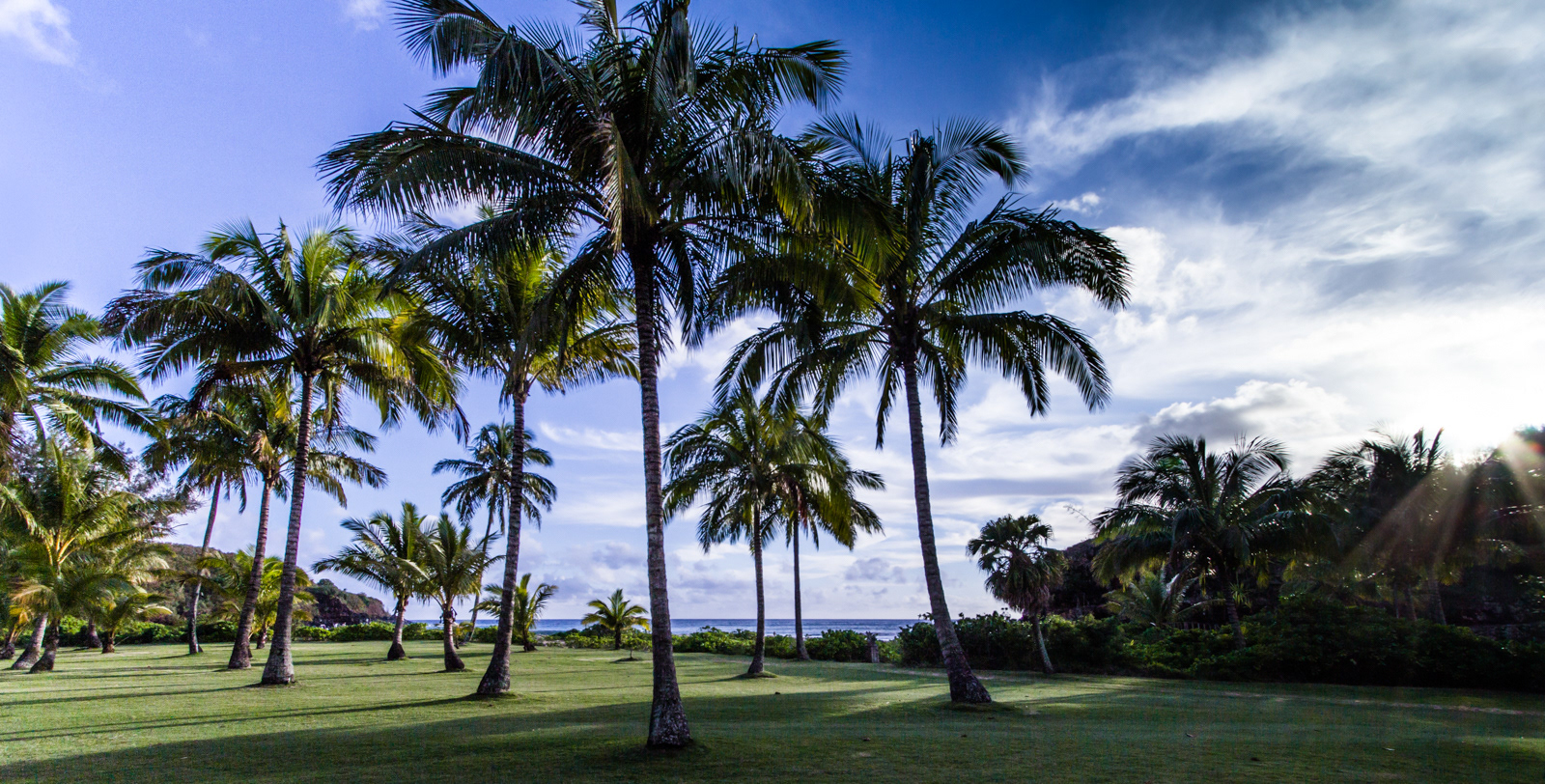 Costal plain at Queen Emma's Cottage,  Lawai Kai Bay, Kauai.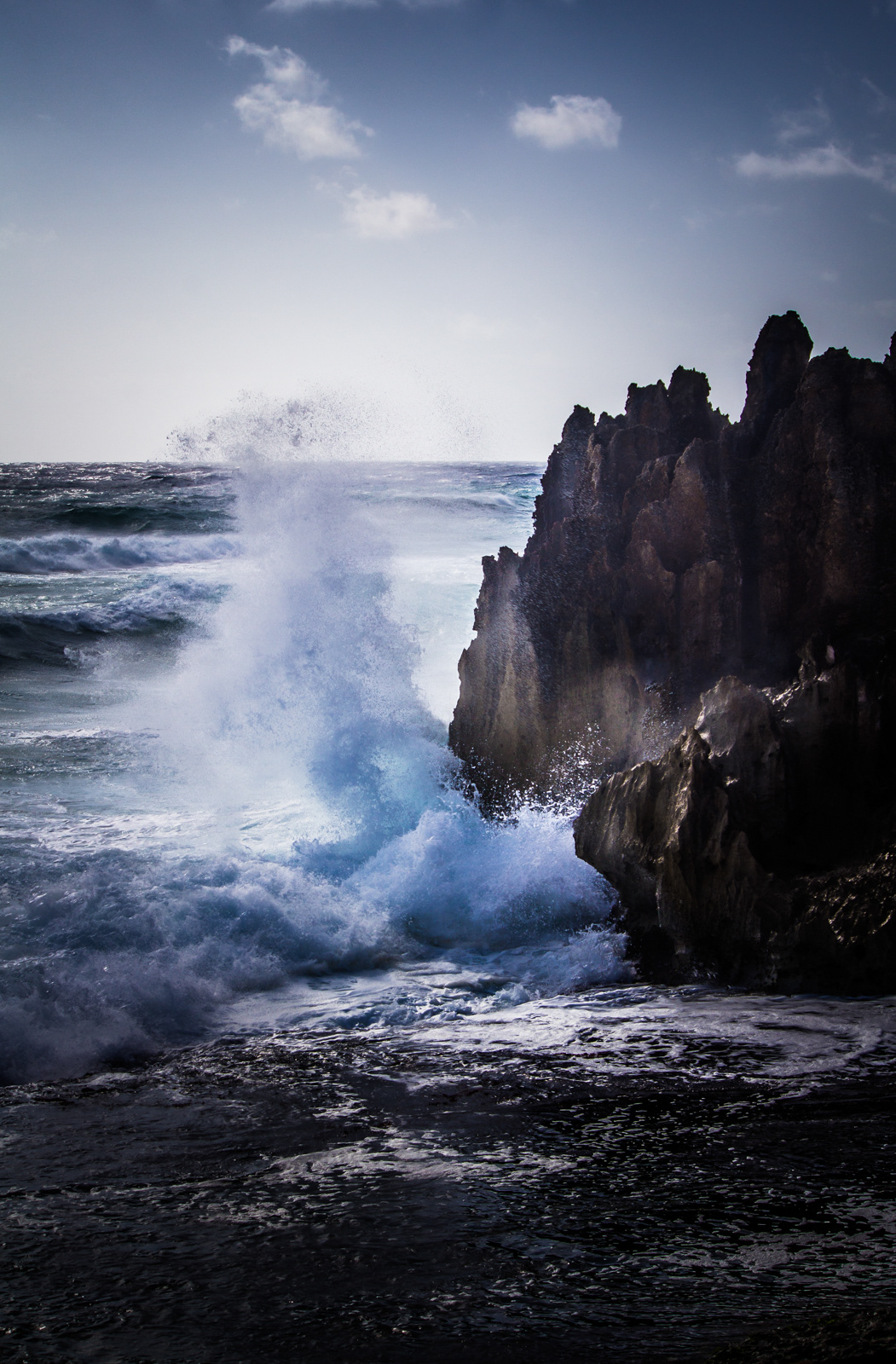 Storm-fed waves crash against the Lythified Cliffs, South Coast of Kauai.

View of the Grand Hyatt Kauai and Shipwreck Beach, near Poipu.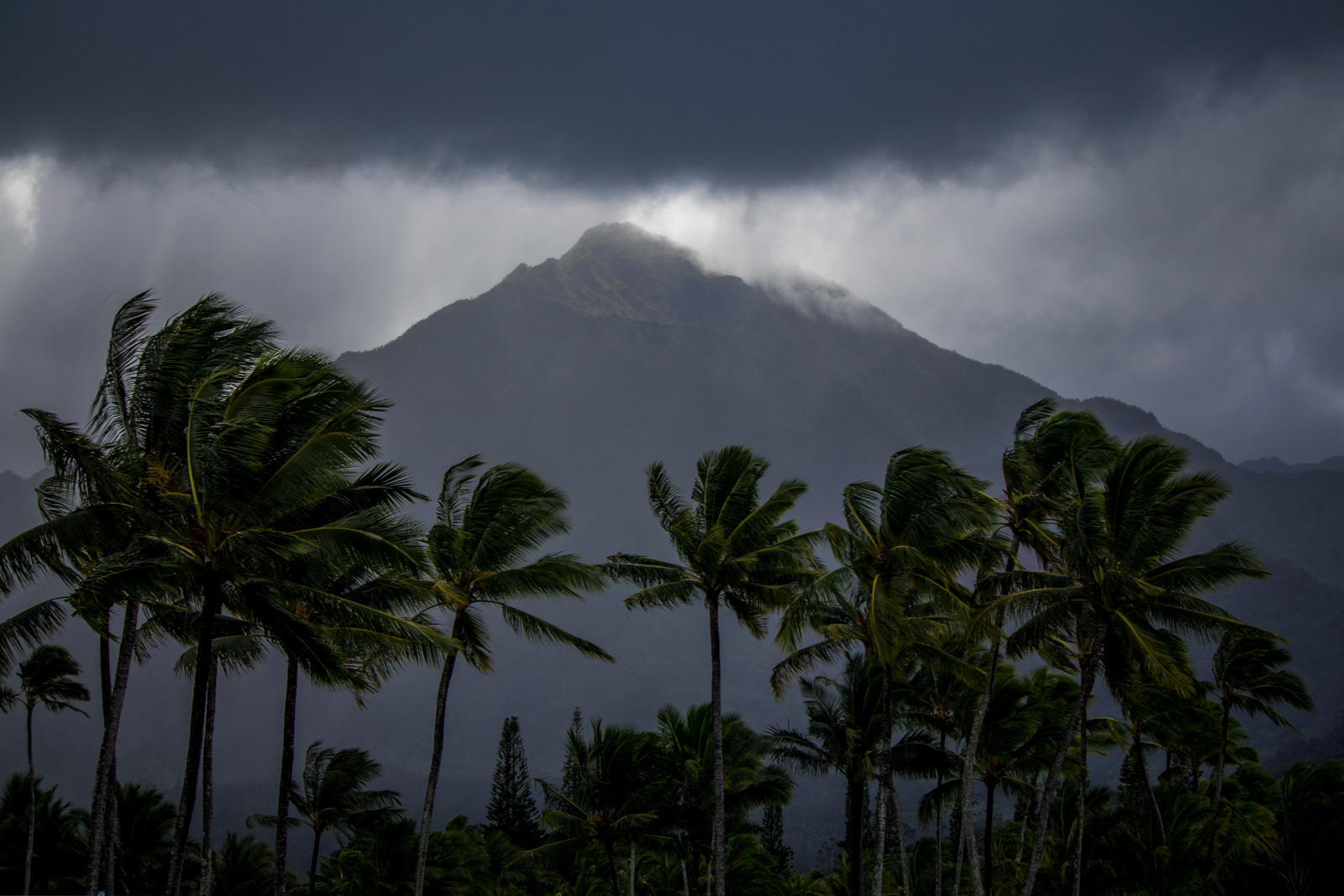 View of 
Mount Waiʻaleʻale from the beach at Hanalai Bay, north coast, Kauai.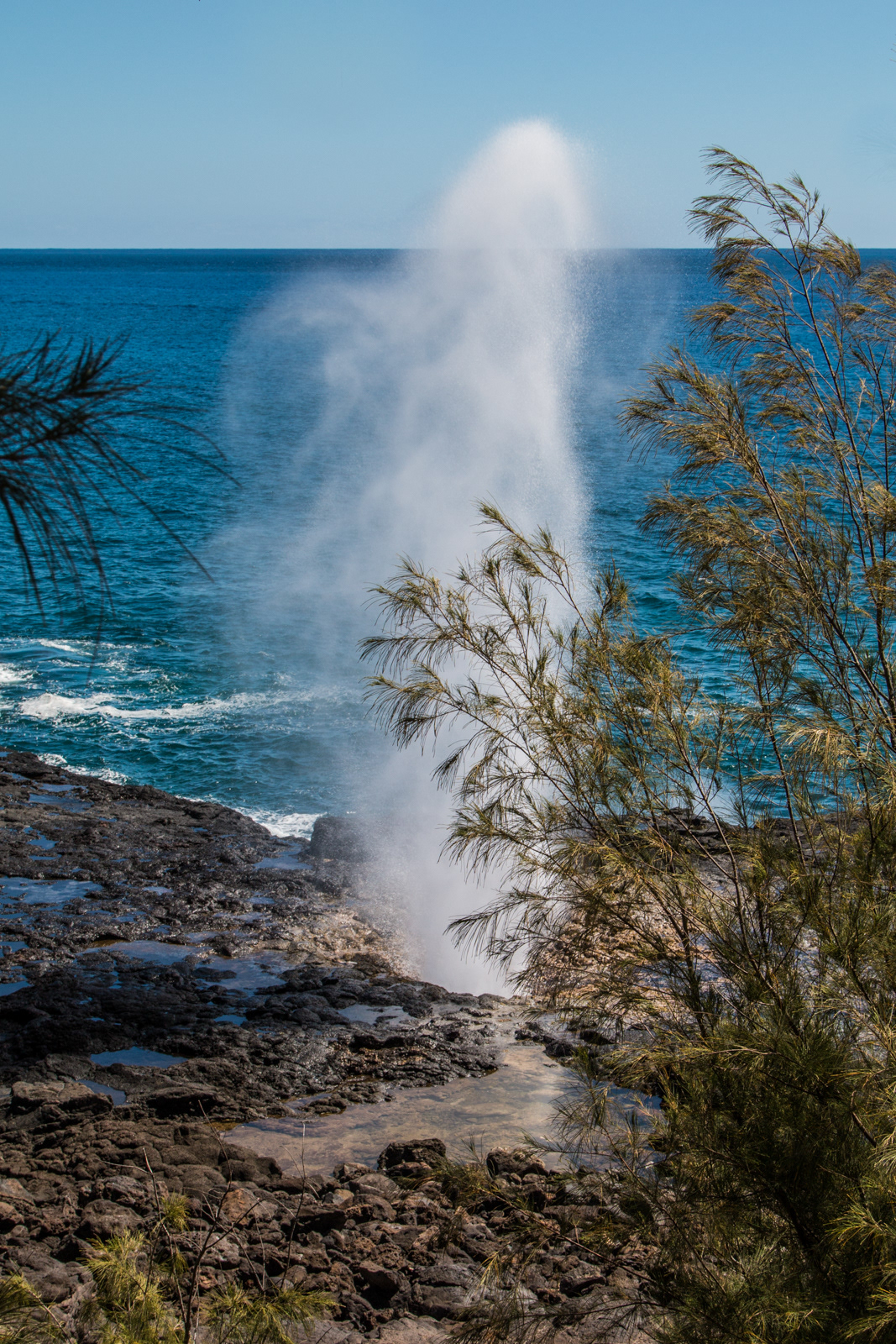 Spouting Horn, blowhole near Poipu, South Shore, Kauai